Here you can see the events around puppy-box in form of a blog with photos, (the oldest are bellow). Information about the parents, pedigree and also our questionnaire (for you who want to get a puppy from us) you can find at the presentation of the litter.
Colored squares below will allow you to go to individual pages of each puppy.
Lisi gave birth 4 beautiful wonders. 2 girls and 2 boys. Only one has black nose. All with ridges. One boy has single crown only the rest are correct so far.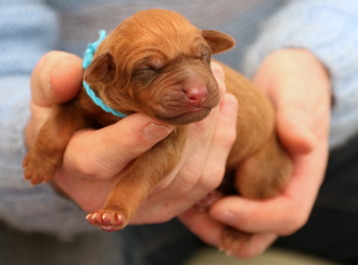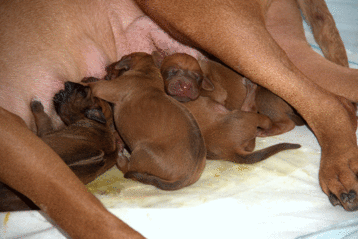 2/1-2017. Ultrasound confirmed Lisi is in whelp.
7-8/ 12-2016. Inseminering i SLU