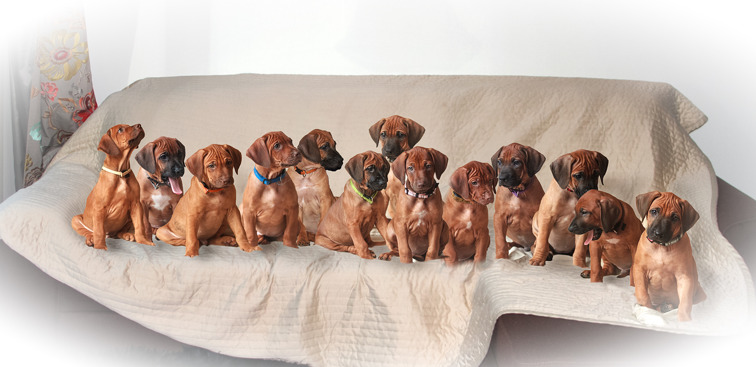 Here you can see the events around puppy-box in form of a blog with photos, (the oldest are bellow). Information about the parents, pedigree and also our questionnaire (for you who want to get a puppy from us) you can find at the presentation of the litter.
Colored squares below this text will allow you to go to individual pages for each puppy.
The Luncheon on the Grass.
We celebrate the birthday (2 months) by having fun picnic in the fresh winter air ♥ Later on we continue at home with the fair place. ( All pictures by Ludmila Pankova)
19 dec. Family upbringing
17 dec. Veterinar certificate.
Now we all have our Chip and Vet certificate. No wrone bet. All boy has two testicle. No DS found. And the team said they are so good temperament! We are so happy to inform you about that!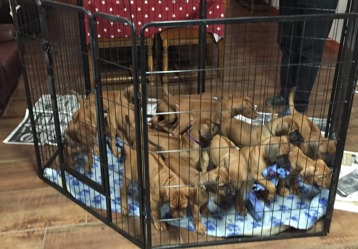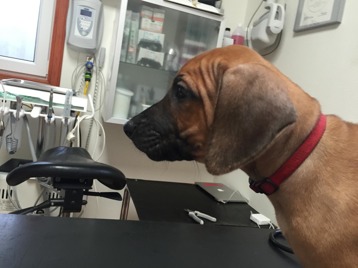 Day 59 was her X-day. The 28th of Oktober, late in the evening Lisi started to make her burrow for puppies. Her first one came next day at 13.50. She finished in the night with the following result: 9 males and 4 females. She made a fantastic job!She was careful and rather calm for first time delivery. My wonderful EWA STRANNE helped us as usual. What a happiness to have such a friend/ supervisor/ teacher/ breeder. I Never will tired to thank this fantastic woman for her complete readiness to lend her hand. Everybody feel good. I will check puppies later on but so far we did not find any tails foults or any DS. Unfortunately many puppies has ridge faults but all details will come later.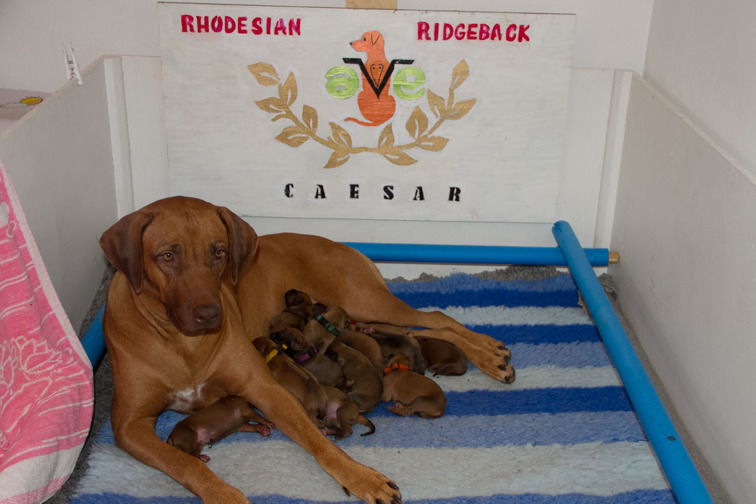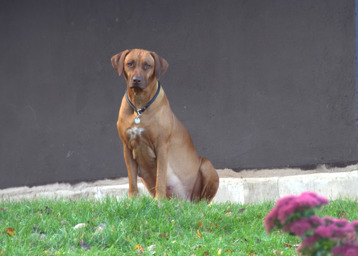 11/10. Day 42. Lisi is big now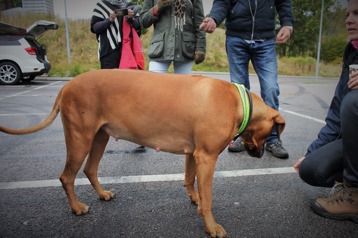 Lisi still play with Charena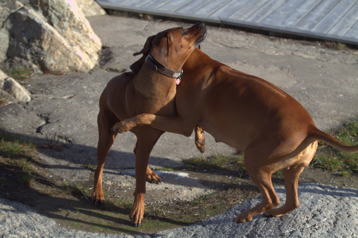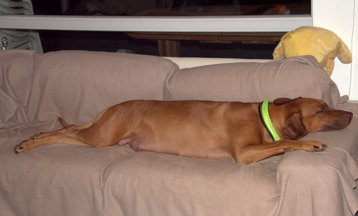 Lisi is still rather active. Last week she took part in LC training. According breeder calendar embrions now 1,5 cm.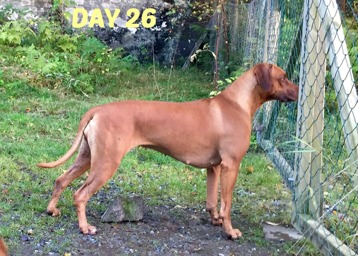 Today she was playing with Kandy and had a lot of fun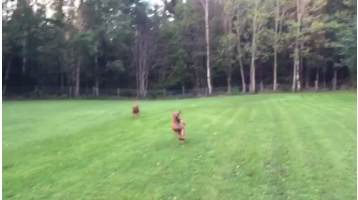 23/9. Ultrasound confirmed Lisi in whelp.
30 -31/ 8. dating-mating Nelson &Lisi
No doubt these two "fell in love "with each other from first sight. Mating was seccessful too and we thank you Dorothy McGoldrick for let us use Nelson! And Tanja Vercruysse for her hospitality!
Luxemburg. Today we made the second and not the last one progesterone test. The first one in Germany and the third one in Belgium.