Litter D . All info below
D-litter name is "Depeche Mode". When Lisi and Nelson had their romantic date in Belgium there were rock music concert close to us. They played Depeche Mode music what became a kind of a wedding march for Lisi's happy mating. All puppies has got their names after DM texts. Those phrase which starts with D-letter.
females:
Ave Caesar Delta Machine (Aria) ridgeless black nose HD:B ED:0
Ave Caesar Dreams Never Deceive (Sheeba) correct black nose
Ave Caesar Driving Me Onwards (Duba) correct liver nose HD: A ED:0
Ave Caesar Do U Know What She Means (NALA) short ridge black nose HD:C ED:0
males:
Ave Caesar Dave Gahan (TAMBO) ridgeless liver nose
Ave Caesar Dark Obsession (MOYO) black nose correct
Ave Caesar Don't Say No (SIMBA) black nose correct
Ave Caesar Dressed in Black (AZLAN) ridgeless black nose
Ave Caesar Darkest Star (ENZO) ridgeless blacknose allergisk
Ave Caesar Deep in Your Imagination (DIEZEL) liver nose ridgeless
Ave Caesar Deep Within Your Soul (SHAGGY) correct liver nose HD:B ED:0
Ave Caesar Drive I Am Your to Keep (ROYCE) correct liver nose HD: A ED:0
Ave Caesar Destiny Calls (CAESAR) correct black nose HD: C ED:0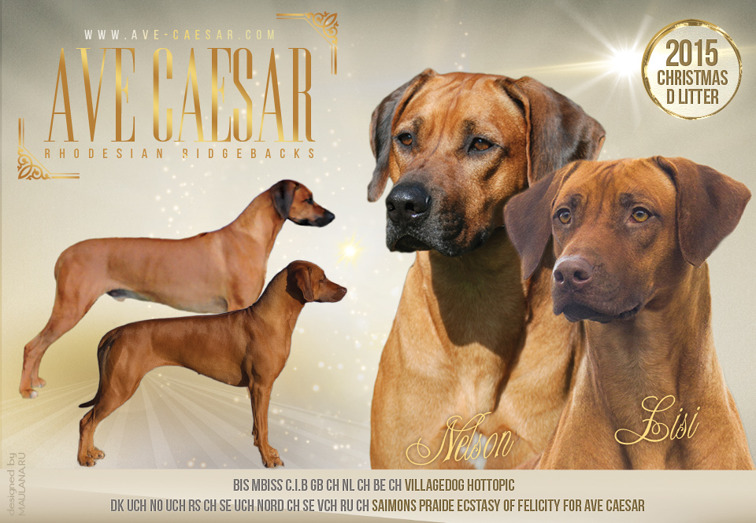 *Nelson * - Villagedogs Hottopic BIS, BIS CRUFT vinnare 2011 (BOB samt grupp) och innehavare av 6 andra championat . Han är utmärkt balanserad utställningshund med mycket stabil personlighet. "Nelson" is a TOP STUD DOG 2015 in the UK for the SECOND YEAR running.

*Lisi* - Saimon's Praide Ecstasy Of Felicity DK UCH NO UCH RS CH SE UCH NORD CH SE VCH RU CH har enastående självförtroende samt stor önskan att samarbeta. Hon har mycket elegant siluett, samtodigtfull av substans, travar med den långa steg gång vilket gjorde henne till multi champion i väldigt tidigt ålder

BE CH C.I.B. GB CH NL CH
Villagedogs Hottopic


DE&VDH CH DK UCH EUW-07 INT UCH NL CH PL CH
Ikimba Waitimu

AU CH
Caprivi Cool Hand Luke
AU CH
Caprivi Inside Edge
AU CH
Groberspals Cupid
FI UCH
Ikimba Sambamba
AUS CH
Rijstone Diesel N Dust
FIN MVA
Aslan's Dolly Of Ikimba
C.I.B.
Ukukhanya Midsummernight's Dream
US CH
Globe's Mi-Tea Scout's Honor
CH Globe Ca-Abi Reign On Teaser

CH Globe's Mi Favorite Toi

Ukukhanya's Amazibulo
CH Karoskloof
Bayezana Naka
US CH Nomvuyo Tikkun
(Imp SA)
LISI
Saimon's Praide Ecstasy Of Felicity


BG CH BY CH RU CH
Sunhill Ridges Apollon
LT CH RU CH SL CH
Karoskloof Gizan Buka
Roodedraai Doukisa
Karoskloof Mack's Zandili
RU CH
Tina Trading Ornella
RU CH
Heshima Ya Kimba Fuku Shabalala
Tina Trading Nicole
BG CH MD CH RO CH RU CH
Saimon's Praide Bashihma Bayo
BG CH MD CH ME CH RO CH RU CH
Saimon's Praide Zebenjo Nyasa Shoko
RU CH
Harjaselan Mustapekka
BY CH INT UCH RU CH
Arnika Pleasure Iz Gerema Valeria
Atlant Kordiall Esh-Shergi
Stone African Alex
RU CH
Atlant Kordiall Selva Safari
I valparnas stamtavla hittar du sådana legendariska RR som: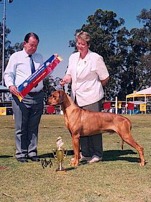 Below you can find a few pictures of out fantastic couple: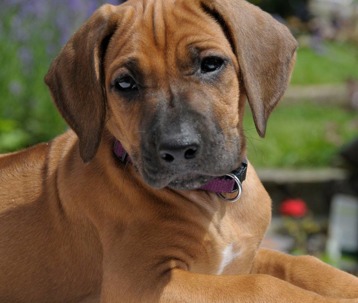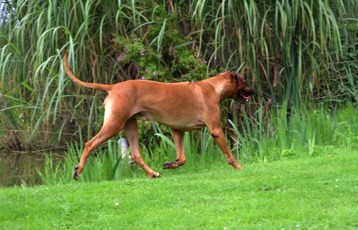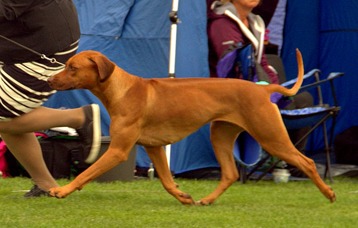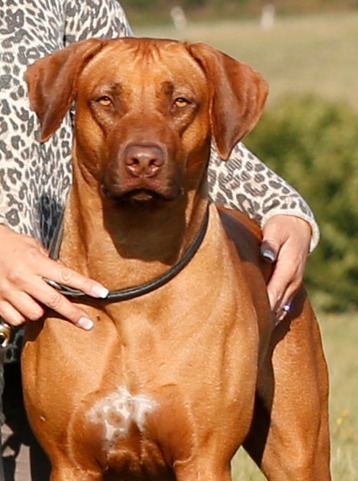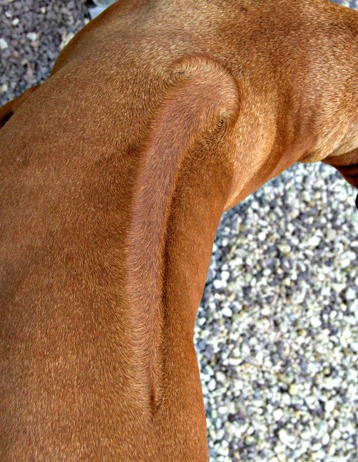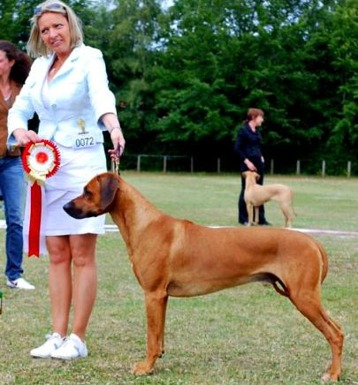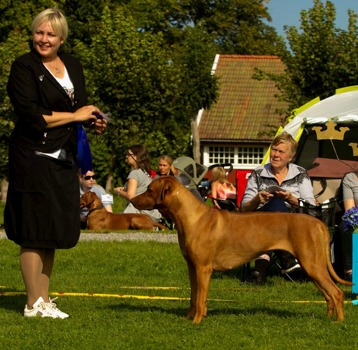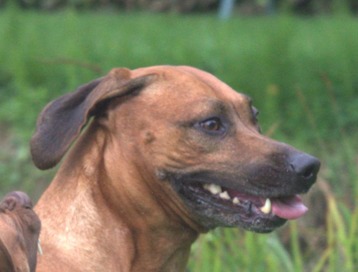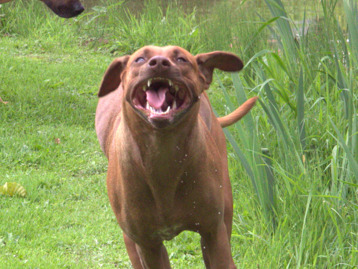 More about Sire of our Litter.
BIS MBISS MCH Villagedogs Hot Topic
Born 27.04.2008
breeder/owner Dorothy McGoldrick (BE) VILLAGEDOGS KENNEL RHODESIAN RIDGEBACKS
Mother Multi CH Ukukhanya Midsummernight's Dream
Father Multi CH Ikimba Waitimu
HD A1 / OFA Excellent
ED 0/0
Colour red wheaten
Height 68 cm
Weight 39 kg
Teeth full scissor bite/full dentition
Thyroid (T3+T4) – Negative
Liver gene BB
Degenerative Myelopathy Clear
Show Titles

CRUFTS 2011 Best of Breed winner
C.I.B FCI International Champion (INT CH)
UK Champion (CH UK)
NETHERLANDS Champion (CH NL)
Champion BELGIUM (CH BE)
LUXEMBURG Junior Champion (JCH LUX)
NETHERLANDS Junior Champion (JCH NL)
BIS Troyes, France
BISS Ridgeback Special France 2009
BISS Ridgeback Special Denmark 2009

About Nelson from his breeder/owner Dorothy McGoldrick

Nelson is a moderate, balanced dog with super bone. He is also an exceptionally good mover.Nelson has a mild, no conflict, temperament and gets on with all; humans and animals alike. He is often sharing the show ring with his brother, Villagedogs HotShot, Hootch. Nelson lives with, and is loved by Christian Claerhout, Tanja Vercruysse and two other males.