Ave Caesar planned Generation Next- litter 2018.
We are very happy to announce our new plans.
Evergraces Kandy Crush Virra has been succsessfully mated with Saimon's Praide Never Give Up the 21 of maj 2018. We proudly present litter's parents:
Noah and Virra
Sir: Saimon's Praide Never Give Up *Noah*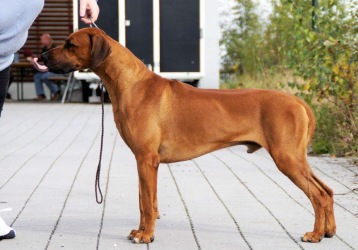 Dam: Evergraces Kandy Crush Virra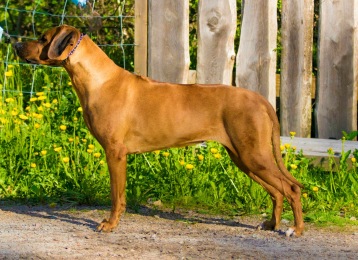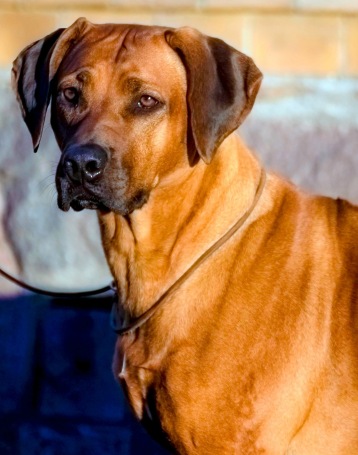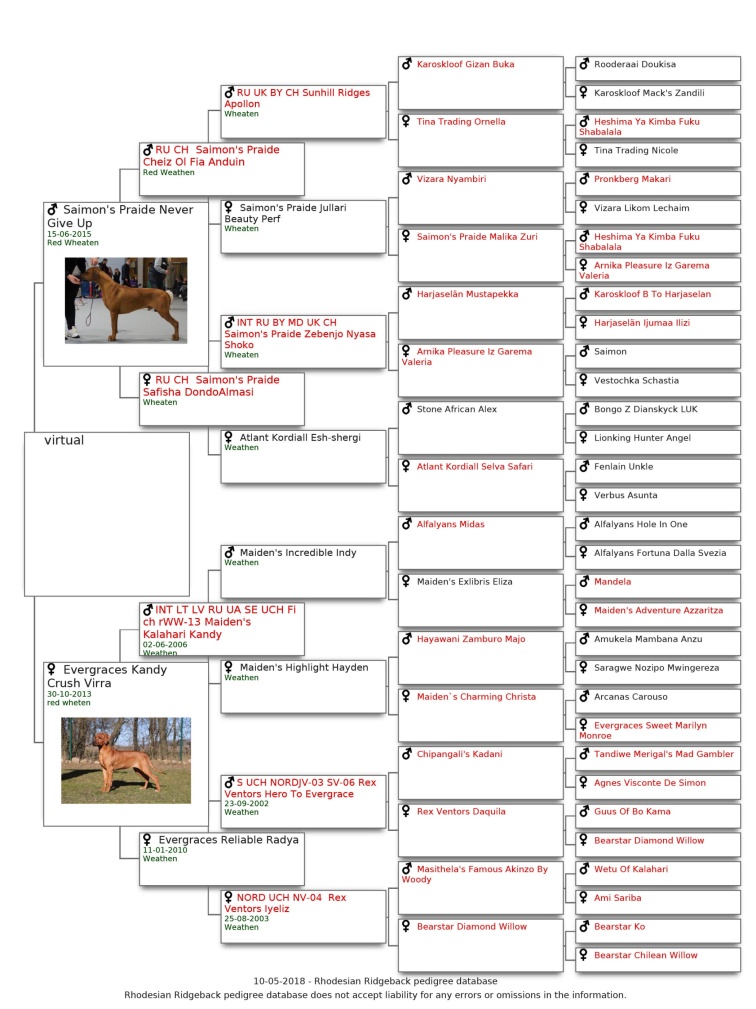 More about Generation Litter.
Virra is a daughter of our Kandy . She was born 30/10-2013 at Evergraces litter out of beautiful liver nose female Buffy - Se Uch Evergraces Reliable Radya- 9 pupies: 4 females and 5 males. Look here
- HD-A, ED – 0/0
- scissor bite, full dentition
Noah is a nephew of our Lisi.
His parents are Russian Champions Chaze and Safisha. Look pedigree above. Many dogs of his pedigree you can find in Lisi's pedigree what made us sure we can feel like this litter is the next generation of our beloved Rhodesian Ridgebacks.
Date of birth: 16.06.2015
Height: 66cm
Bite: complete scissor
Health Tests:
HD-A/A, ED-0/0
Myoclonic Epilepsy - not a carrier
DM-N/N not a carrier
Hemophilia B - not a carrier
sandy's ch diplomes and health certificate:
If you wish to get the Rhodesian Ridgeback puppy from us, would you please answer some of our questions here . Thank you.
Despite the fact that the questionnaire is in English, you can also reply in Swedish
Trots att frågeformuläret är på engelska, får du gärna svara på svenska