=Dagbok= (in form of blog. Older news below)
20/7. Generation-next litter Ave Caesar was born.
7 beautiful puppies were born the 20th of July after Saimon's Praide Never Give Up and Evergraces Kandy Crush Virra . 4 males and 3 females all with ridges one has only one crown no other faults found for the moment. Virra and babies feel good.
We are so happy to have this litter. Thank you Ulrika Bosson von Wowern for you trust us beautiful and smart Virra ! And to Virras breeders: @Jenny Giannoglou and @Ewa Haglund! Thank you Ann Kristin Wien Stubberud for letting us use Noah <3 and Oksana Serova who bred him.
The name is GenerationNEXT because in our world it is all about Kandy. We plan to keep a male who according breding thory could be as good as his gramd father Kandy. But we really love the whole pedigree .
Royce was the only RR from our beautiful pack who took part in swedish biggest specialty this year. Judge Tino Pehar. Handler Ulrika Stiernblad. Royce got res best male and " best liver" and the most important was inofficial but RR club titel "best movement at BISS" too. So now Royce is the keeper of this wonderful titel "Best movement at Specialty BISS-17" and "Best movement at Specialty BISS-18" what made us soo very proud of our wonderful boy!
There were two shows. First day judge: Elena Kruz and second day Ljubov Terentjeva.
Royce took res Cacib first day and CACIB best male second day. He is now Estonia CH and that C. I. B too. (Internation Beauty Champion). Handler Sveta Moroz. Photo later
30/6-1/7. Ave liver girls took it all!
One weekend = two CAC. Both were for beautiful liver daughters of my gorgeous Lisi. (Saimon's Praide Ecstasy Of Felicity)
- The firts was IDS Hannover Germany 30 June 2018 48 RR judge Cindy Kerssemeijer.
Ave Caesar Driving Me Onwards 'Duba' Ex-1 Champion Class
CAC BOS CACIB Hannover Sieger 2018
And today her younger half sister HULDA in Finand!
Karjaa or Raasepor Judge Lenni Finne , Fi
- Ave Caesar Enjoy Every Moment *HULDA* Ex-1 int Class CAC BOB
Can you imagine How proud we feel?!
Congratulations to Marjolejn and to Kaisa Kosonen <3
Happy 1 months Fortune litter.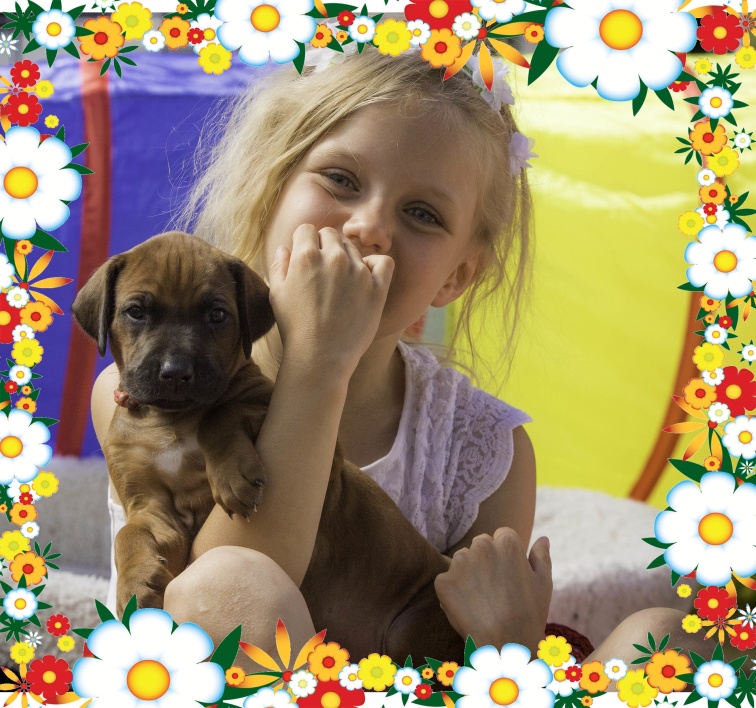 17/6 Nord show Kotka Ave RRs.
We are proud to represent our new backed Nordic champion. Duba! At Nord show Kotka. Judge was breed specialist: John Sigve Berg (SE).
two Ave RRs girls took part: Hulda and Duba. Two liver noses two of Lisi's daughters ! Both did very well!
Ave Caesar Enjoy Every Moment * HULDA* got CW at INT EXC1, CQ, BB4 Bravo Kaisa!
Ave Caesar Driving Me Onwards got what we had hoped for..
CAC We proudly present Champion title number 14 in a FCI country!!
Finnish Champion ! And also Nordic Champion! Bravo Marjolejn!
Pictures by Vesapekka Lindgren. Thank you very much!
12/6. Puppies separate photos.
10/6. Wella make the best present to her own BD!
The 10th of June at Wella BD we took part at Nordic show V'nnersborg. 28 entries . Judge Anette Edlander (SE). *Wella * Saimon's Praide Welcome To Ave Caesar won junior class (of 4) Ex with CQ and in the ring of best females became 4th BB and got her first Swedish CAC .
Our biys : *Royce* Ave Caesar Drive I Am Your To Keep 3-d i CH class with CQ
* Happy* Ave Caesar Born To Be Happy 4th i CH class with CQ

4/6. Unusual post. ;-) Inspired of puppies.
This morning I walked and fed my adult 5 Ridgebacks, re-weighed a small ones, walked (2 minuts!) Sandychecked her fever. I wrote noticed for Ave web page, watered the flowers, fed the cat, met the postman with a parcel from Russia, and now finnaly have got a moment for myself to sit down with a cup of coffee before the second circle with my brilliant puppies, and now (under the creaking of the pups) all this is to realize that it is a happiness. There is a summer outside, and here inside in front of me my realized dream and untruth says that if the dreem is implemented, then it was not a dream at all, yet it really is. And all this is largely due to you, my dear ! I want to share my happiness and to thank some of you personally. First Willy is best friend best ever partner and always sharing with me all the ideas and help to make all dreems come! Elena Minaeva, who entrusted me with the treasure called Sandy, the dog with the crown on her head and made this litter be possible ! Thanks to my first breeder Ewa for everything she taught me and for I was allowed to buy this very magic puppy -box in witch you, Ewa Stranne , took Kandy - my best RR-friend ever to the life another beautiful summer day for over 12 years back! My mother Galina Matasova, that always all my long and unlucky at times life you are by my side and a true friend and assistant and already now with a mountain of blankets with logo "Ave Caesar" on a low start to rush to us and start eviga clean up the shit, what we call a beautiful word "grow" litter) and prepare delicious delicacies for the numerous visitors of this noisy home. Kersin who takes so good care of our two RRs (Charena and Jack) trotts that payments for them are irregular sometimes. Your help makes us relieve and let us concentrate on many important kennel events! My daughter Anastasia for your humor and good mood and that you understand that this four-legged kingdom is my world and accept me in it as I am and always support with advice and a joke!
I will thank the breeder of my "Saimo's RRs" for the fact that you really know how to make exceptional dogs and don't keep it in secret but always share your knowledge and expirience and when I need it you sympathize, and when yoI need another your are ready to wave your sword! But just now i want to thank you for you came up with this project (ROYCE x SANDY) and helped it to come true! Thanks Oksana ! But back to puppies: here är 8 hyper länks to individuella pages to everyone of Fortune.







3/6. Specialty show Finland
Judge Nada Nicilic. Enries:
Two av AVE E-puppies took part in this event.
Ave Caesar Enjoj Evident Art *KONSTA* Ex-1 in junior (best av 5) with CQ and 5th best Male.
Ave Caesar Enjoj Every Moment * HULDA* Ex-2 with CQ.

1/6. Fortune-litter was born!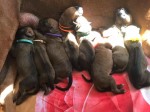 The long-awaited and desired event occurred at exactly the scheduled time. Our Royce became the father to the beautiful litter of Fortune. Clever beloved Sandy gave birth to 8 puppies in a short time and without any complications. The birth began at 7 pm and by 11 on the same day we were all in the seventh heaven with happiness. Litter diary you will find here
Litter presentation you will find here
26/5. BISS-18 , Belgium. DUBA-BISS!
Bonheiden Belgium Clubmatch RR (75 RR) breed specialists judge Eddie & Gail Patterson of Rocksham Rhodesian Ridgebacks Ireland.
Ave Caesar Driving Me Onwards 'Duba' : 1. Excellent Champion Class (5RR)
Best female She won 2 CAC as it is a clubmatchBOB and BISS
20/5. Hamina Nordic Show , Finland.
19/5. Häsleholm NORD DS and other shows in Europe.
Lisi ( Saimon's Praide Ecstasy of Felicity) took part at international nord Häsleholm (Patroc Cederlöv for res CW with CQ and three of her progeny showed today at 3 different countries! All with great success!
•Hulda • Ave Caesar Enjoy Every Moment ( after Lex -Emoyeni Grand Zuberi) at Helsinki int. Won class with CQ BB3 with CAC!
Perfect handled by owner Kaisa Kosonen
•Royce• Ave Caesar Drive IAm Your To Keep 4 in ch class with CQ ( after •Nelson• Villagedogs Hot Topic)
And our great star •Duba • Ave Caesar Driving Me Onwards ( after •Nelson• Villagedogs Hot Topic) is Best of breed at nat show Wieze Belgium and BIG-2!! Bravo Marjolein!!
At Häsleholm show we met Kandy's daughter Majawho won class with CQ.
Judge: John Sigve Berg (Y)
Royce CW with CQ and best male and BOS NORD cac (NR 2)
Ludde- VG
Rubi - EX-2 With Ca and 3d best female
Duba- Ex -1 in CH class with CQ and BEST OF BREED! Swedish CAC = Swedish Champiom and NORD Cert holder!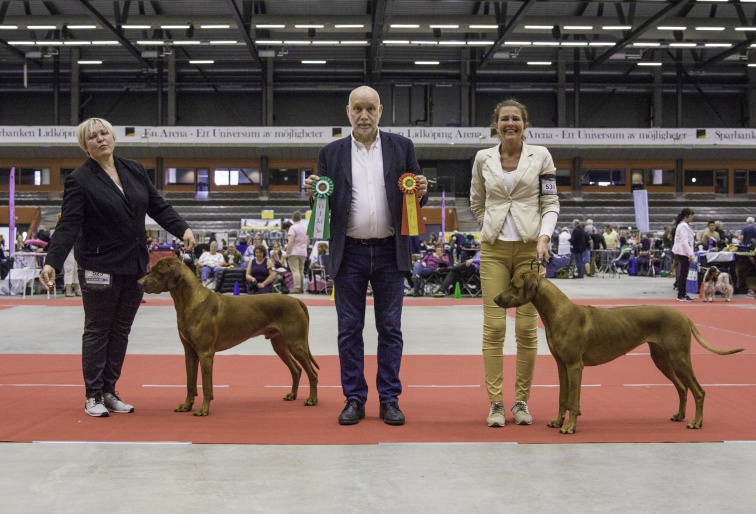 Judge: Leif Ragnar Hjorth (no).
Happy - Ex.
Royce: Excellent type and size, masculine well-formed head and expression. correct bid. Excellent neck, good angles. well-developed breast. correct ridge and tail. Heavy muscles that he uses well in movement! good temperament. (No placement only ex)
Hulda - EX
Rubi- VG : strong bitch of very good kind. good feminine head. correct bid. slightly low staff ears. good neck. angulated. very powerful and almost for virtue in the chest. correct ridge and tail. very long claws. something weak in between. Moves heavily but with good step length. nice temperament.
Lisi- EX Excellent type and size. good feminine head and expression. correct bid. good throat good angles. Strongly developed chest of good length. correct ridge and tail. well-developed muscles. Moves a little heavily but has a good step length. lovely temperament.
10/5. Stepping nat show DK
Good news and bad news. What shell I begin with? Good was that Wella has got placement among Best Bitch. The bad one is Lisi bite anothe bitch in the ring and got diskval.
More news are following:
Judge: John Finnich Pedersen(DK) who judge us already for two weeks ago and we did not excpect any surprises. Firts was Royce with Ex and CQ then our yong girls shared ring Hulda and Wella. Both got ex with CQ and places in class as Ave Caesar Enjoy Every Moment -CW and Saimon's Praide Welcome to Ave Caesar resCW . Then Rubi Ex. Lisi Ex -2 with CQ perfect handled by Nina Lindkvist but as i said earlier in the honor ring got disqualify .
Best of breed this day was Kandy's grand son Ndoki Gentel George. Many pitures from the show:
1/5. We met our adult "puppies" Agnes Nyia and Happy.(Royce)
*Agnes* Ave Caesar Apple Pie
*Niya* Mch Ave Caesar Bititi Ewas
* Happy* Se UCH Ave Caesar Born To Be Happy.
*ROYCE* Multi ch Ave Caesar Drive I Am Your To Keep-Biss 17
28/4.Vesterås national dog show.
37 entries. Judge : John Finnich Pedersen(DK). Royce won Ch class with CQ and perfect description and finished as 2nd best male. Wella was 3d in a big and strong juniorclass. Rubi got 2nd in open then finished as 3d best female. Lisi only 3d in ch class wiyj CQ. no placement in best beatch ring.
We had a very pleasant meeting with some of our "puppies" and their families. Thank you all for nice walk . RRs were making whoopee all the time and we all had fun.
9/4. Happy 3th Birthday to our Celebration litter
Wonderful Titi-Charena kids. On the pictures are:
* Ajax * Ave Caesar CREAM OF THE CROP (with his mom on the picture)
*Bruno * Ave Caesar CUT OUT TO BE WINNER (with his husse Thomas and breeder Willy)
* Zico * Ave Caesar Carrying a Torch
* Charis * Ave Caesar Case In Point (with his matte Helene)
* Lexus * Ave Caesar Cos' I AM THE ONE
* Freja * Ave Caesar Come Fly With Me (With her matte Georgiana)
* Nova * Ave Caesar CENTER OF MY UNIVERSE (With Elena Johansson)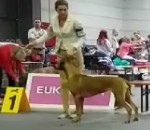 MCH Ave Caesar Driving Me Onwards 29 months old has got her 20th CACIB and a new titel Luxembourg champion today! BOS! We are more then proud of our Livernose princess! Congratulations to Marjolein!!
7/4. Sundsvall NDS. TWO CHAMPIONS!
Judge John Sigve Berg. Happy (Ave Caesar Born To Be Happy) Ex with CQ and second Best Male with CAC= SWEDISH CHAMPION! Wella (Saimon's Praide Welcome To Ave Caesar) Very good at junior class and 4th junior. Rubi ( Elangeni Friends In Hi Places) Ex-1 with CQ and second best bitch with her 5th swedish CAC= champion of Sweden what makes her champion of Finland and Lithuania too!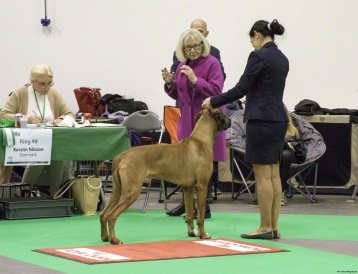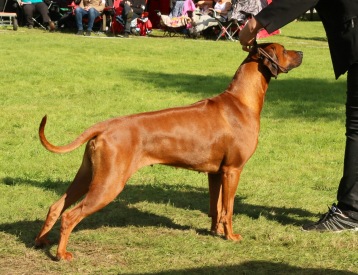 31/3. Malmö IDS plus shows around the Europe
First the result of Ave Caesar RR girls from shows around Europe:
1. Ave Caesar Driving Me Onwards *DUBA*
At IDS Goes Netherlands Judge S. Nordin (Sweden) DUBA Best female BOS CAC CACIB wich made her interchampion! Congratulations to Marjolejn!!!
2. Ave Caesar Enjoy Every Moment *HULDA"
at IDS Finland Judge: Paavo Mattila (FI) JUN1/2 CQ BB1 CAC BOS!!! Fantastic! Congratulations to Kaisa Kosonen!!!
3. Ave Caesar Born To Be Happy * Happy*
At IDS Malmö (SWE) Judge: Sifie Krigholm Happy EXC 4 Open class
4. Ave Caesar Drive I Am Your To Keep * ROYCE* EXC, 2, CK, 2BH, R-CACIB
and our girls:
Saimon's Praide Welcome To Ave Caesar - EXC, 4 junior class
Elangeni Friends In Hi Places (C) - EXC, 4 at Open class
Saimon's Praide Ecstacy Of Felicity - EXC, 2, CK 5th BB
Happy 4th Birthday to our Blessed-litter.
18/3. Duba made all news!
We are on the top so far.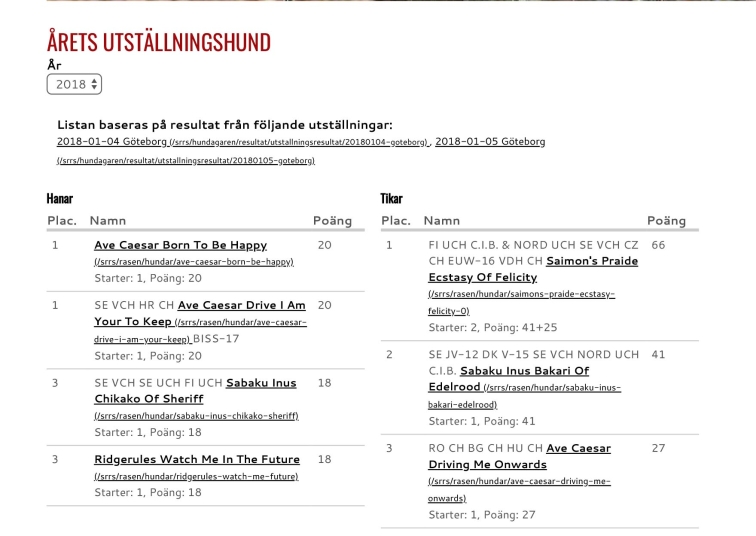 10/3. Club show RR Denmark
Judge: Vanessa Moyano Gonzalvez, Spanien
Our team took place at club show Bilund, Dk.
Royce - res. best male
Rubi - res. best female
Wella- ex-4 junior.
9/3. CRUFT's -2018. DUBA is res. BEST BITCH!
The biggest show in the world. CRUBT's. Judge : Lindsey Barnes . Entries: 216 RRs
multi CH Ave Caesar Driving Me Onwards *Duba* turned res. bitch CC at CRUFT this year ! Many congratulations to her entusiastic owner Marjolejn! We are VERY PROUD!!!
Sandy is hopefully dam to be to our next litter. We congratulate her with 3d BD and wish her to come to us as early as she can and we will get a possibility to give all our presents and LOVE!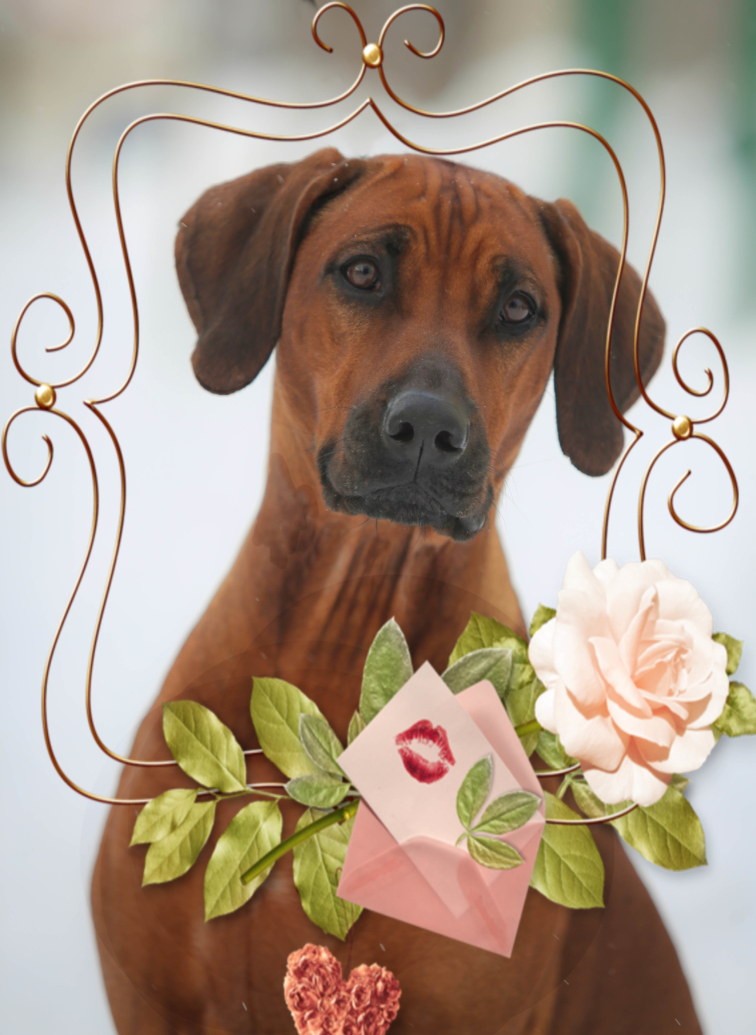 17/2. winning day at Nordic Bö, Norway.
Fantastic day at Nordic show Bö!!
Judge Eva Jönsson , SE
Happy won open class
Royce won champion class with CQ
Rubi won open class with CQ L
Lisi won champion class with CQ
And as you see Lisi and Royce won BOB and BOS!! Both with NORDIC CAC!!!
16/2. "Australien " Birthday RUBI
Rubi's BD is the 17 of february) but because of time different between her homeland Australia and Sweden we started to celebrate Rubi's BD when we still had the 16 here in Europe))) And because of Rubi's BD was in hot days we use summer picture of Rubi to make her BD card! Thank you my dear family Friedland Linda & Dadyl and Emma for our gem! Rubi gave us love every single day!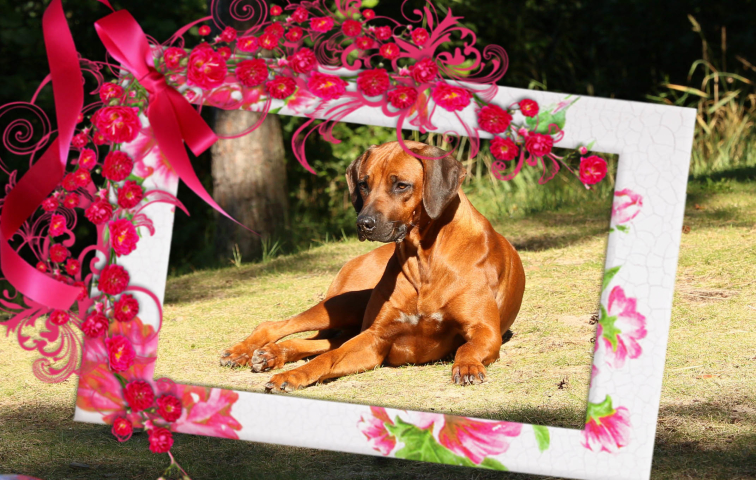 10-11 feb. Duba's succsess at Slovakia.
Both days at Nitra shows our team Marjolejn & Duba (Ave Caesar Driving Me Onwards) got BEST FEMALE! Judges were: Thibor Havelka at saturday and Jozef Jurza (Hungary). Now this amazing bitch has already 16 CACIB but still too young for international champion! We are over the moon!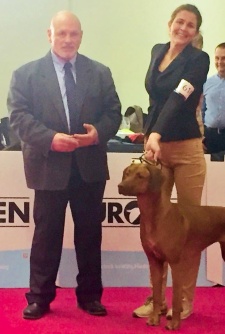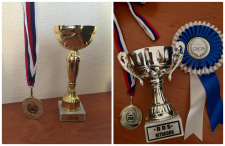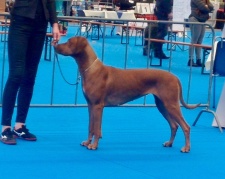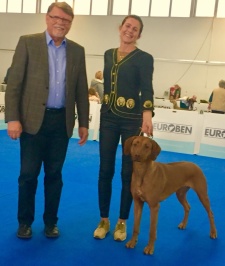 7/2. Our "Enjoy -litter celebrated their 1st Birthday!
Hulda! Iris! Konsta! Loke! Our beautiful quarte are one year old today! Happy Birthday yp you!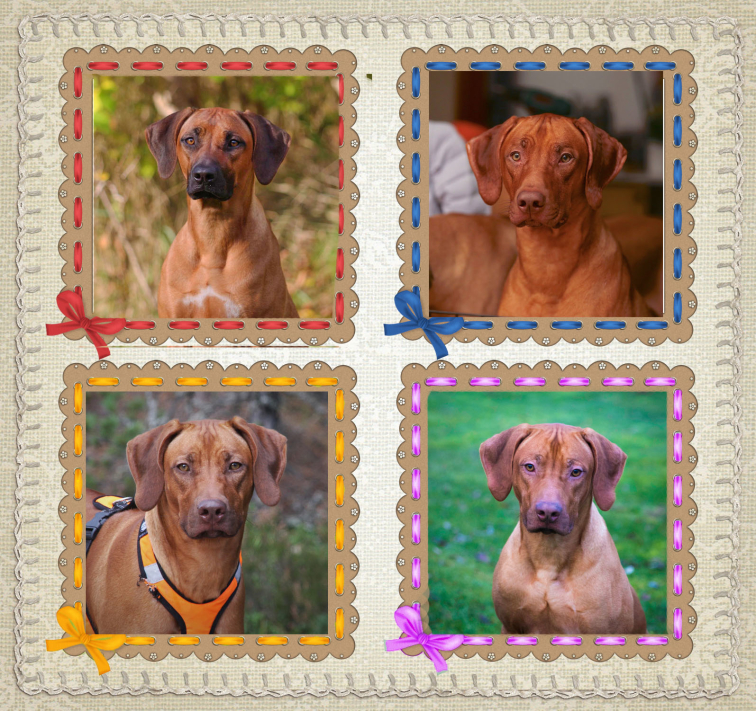 28/1. Duba's succsess in Italy
«TOP DOG 2017» by THE EUROPEAN RIDGEBACK MAGAZINE
Our beloved RR team are all in top 5!
* Lisi C.I.B.Nord Ch EUW-16 MCh. Saimon's Praide Ecstasy Of Felicity For Ave Caesar confirmed her superiority after was awarded Top Swedish RR-17 got now Top European Female -17
'Royce MCH Biss-17 Ave Caesar Drive I Am Your To Keep 3d male
* RUBI JPW'17, JChPT jNW-16 Elangeni Friends In Hi Places top junior female 17
• WELLA Saimon's Praide Welcome to Ave caesar 3d puppy
Our thousands of kilometers of roads a large number of countries 49 shows. It was a year of unprecedented adventures and all sorts of emotions. We got a decent merit in the form of a double Top for Lisi and excellent results for the whole team!
We want to thanks our breeders:
Oksana Serova (Lisi and Wella)
Linda Friedland (Rubi)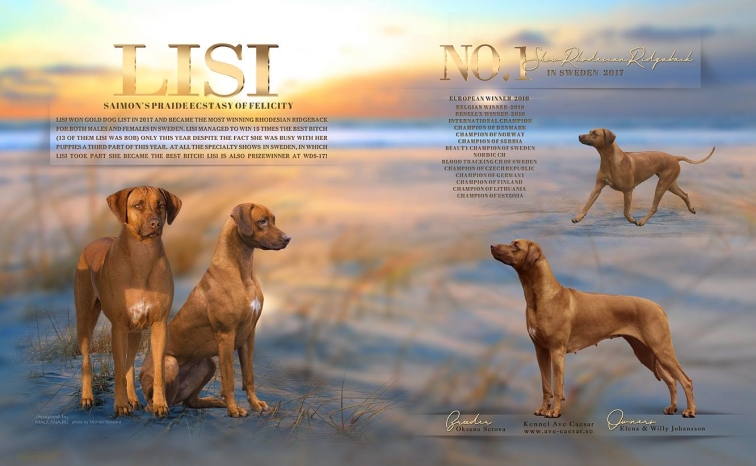 Specialist-chiropractor with great experience and excellent reputation visited us with the purpose to check every dog and, if necessary, fix something. Finn talked a lot about the need to have control over the body of a dog. He was loved by every dog and showered with kisses.
Kandy and Naya's puppies expecting at Hazina's !
With great excitement we expect a happy event in our chief ridgeback's life. You will find more all info at Kennel Hazinas web site.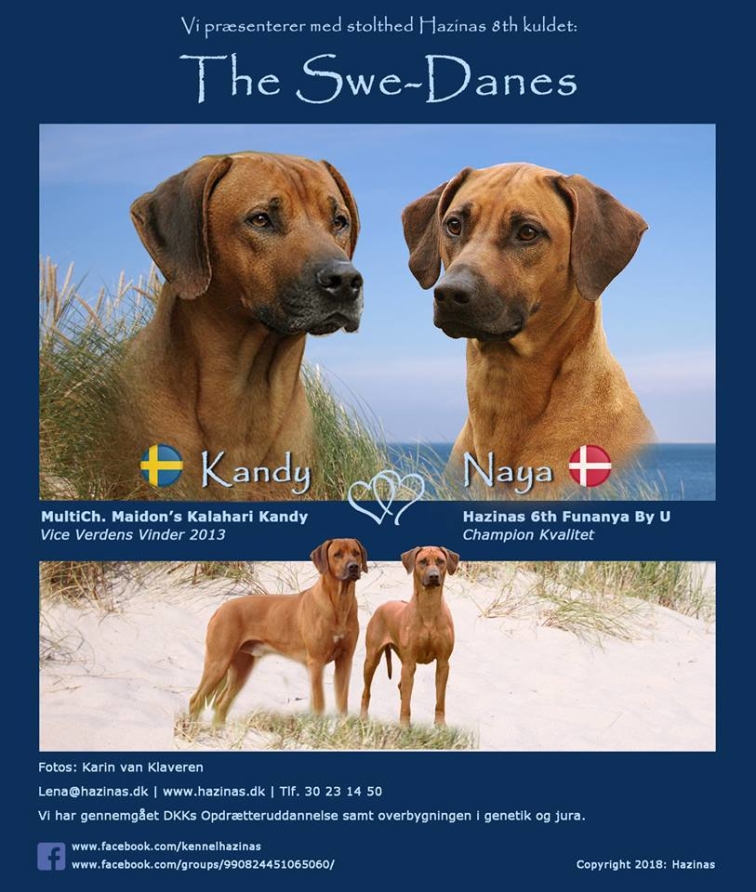 12/1-18. The whole pack happy of snow.
5/1-18. My Dog-2 FCI int show.
Judge: Martin Johansson . Entries 66
*HAPPY * Ave Caear Born To Be Happy» Excellent 1 in open with CQ 2Best Male, R-CERT, CACIB.
*ROYCE * Ave Caesar Drive I Am Your To Keep 2nd in champion class with CQ.
*DUBA * Ave Caesar Driving Me Onwords» Excellent 2 with CQ 3d best female res CAC.
Our bitches:
Wella *Saimon's Praide Welcome to Ave Caesar 4 of 5 in puppy class with HP.
Rubi * Elangeni Friends In Hi Places AI excellent 3
Lisi *Saimon's Praide Ecstasy Of Felicity Ex 3 CQ 4th Best female
Very proud! And very thankful to the owners!!!
Thank you to Helena Wrede for wonderful photos!
4/1-18. My Dog-1 Nordic show.
Ave Caear RR kennel was was represented by 5 dogs in the catalog, but only 3 in reality. Judge Jim Black (Australia) .
*HAPPY * Ave Caear Born To Be Happy» 3d in open with CQ
*ROYCE * Ave Caesar Drive I Am Your To Keep won champion class with ck and became 2nd in Best males ring with res Nordic.
IRIS * AVE CAESAR Enjoy Eternal Love * Show debuted in junior class was short She felt uncomfortable and we alla involved decided to wait and prepare better. She has got KEP. (Can not be judged)
DUBA * Ave Caesar Driving Me Onwords» Excellent 3 with CQ.
Our bitches:
Wella *Saimon's Praide Welcome to Ave Caesar 5 of 5 in puppy class.
Rubi * Elangeni Friends In Hi Places AI excellent 3 CQ
Lisi *Saimon's Praide Ecstasy Of Felicity CW Ex 1 Nord CAC Best Of Breed and res Best In Group -6